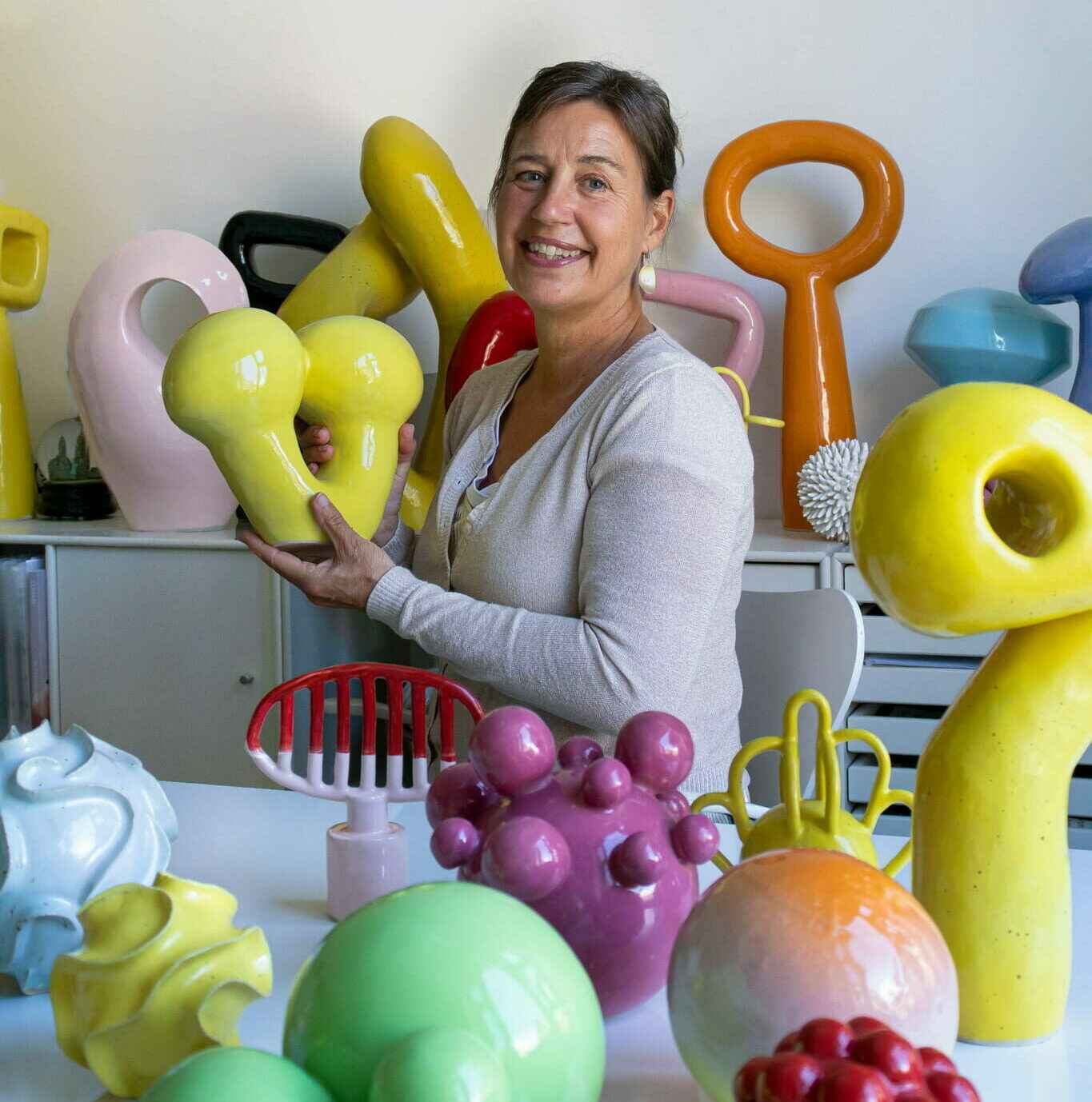 I work with abstract sculptures with an organic expression. I play with material, shapes and colors, and work with the visual expression that arise in this interaction. It is especially the synthetic colors that talk to me, and that i study.
My sculptures are modeled in stoneware and are burned in stoneware ovens. I work with a thick layer of glaze, because I like the almost plastic expression it gives when adding many layers of glaze.
I am inspired of lines and shapes, that I see everywhere, in a bush, a tree, a ray of sunshie, a cloud, in a vase or in a sculpture on the street that I might pass on the go. I like to take this inspiration and put it into my sculptures.
I counciously work with the balance in my sculptures, while I search to making the sculpture come alive with organic and curved shapes.
My sculptures "speak" to each other, play up to each other, so that the individual sculptures elevate each other's expressions. Although my shapes are round and organic, I seek to give them "edge", by constantly challenging myself and experimenting with new issues.
For example, "how can I integrate a hole in the sculpture without the viewer associating it with a classical form, a vase or a jar, but where the hole elevates the sculptural expression and makes the sculpture more interesting than if it had been without a hole" .
Another issue I work with is, "how can I break the traditional way where the sculpture is often placed on a pedestal, but instead integrating the pedestal in a refined way so that it appears as part of the sculpture and the sculptural expression" .